Athletics
Neal Richards '19 Earns All-American Honors Wrestling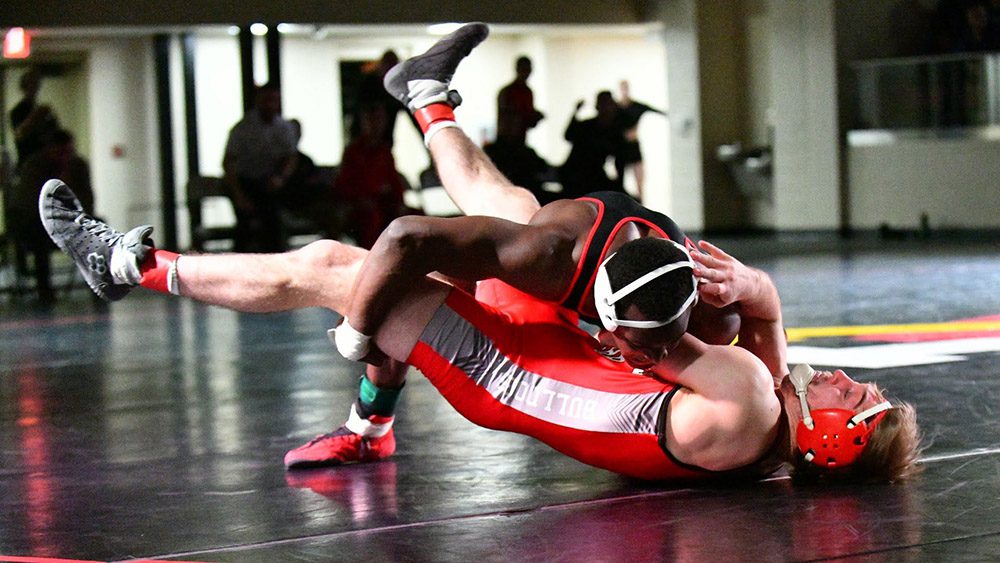 Neal Richards '19, VMI red-shirt senior, was named to the National Wrestling Coaches Association All-American second-team in March 2020, becoming the program's first All-American since 1999 and third all-time.
Each year, the NWCA recognizes the outstanding work of the Division I student-athletes by naming the All-Americans based on their achievements in the national championship. This year, however, the championships were canceled due to the COVID-19 pandemic. All-American honors were based on each wrestler's overall body of work through the conference tournaments and up to the national championships.
"Everyone is so proud of Neal," said Jim Gibson, head wrestling coach. "This honor is greatly deserved and is the culmination of hard work and dedication throughout his time at VMI. It puts him in an elite category of wrestlers throughout the country."
Richards was named the tournament's Most Outstanding Wrestler (co) for the second-straight year after winning the 174-pound individual championship at the 2020 Southern Conference Wrestling Championships. The South Chesterfield, Virginia, native qualified for the NCAA Division I Tournament for the third time and took home first-team All-State honors in March. Richards finished the season with a 38-7 record with six major decisions, seven technical falls and five pins on the year, with victories in 18 of his last 19 matches.
The other two Keydet wrestlers to earn All-American status are Leslie Apedoe '99 and Charlie Branch '95. Apedoe wrestled at 285 pounds and placed sixth in the heavyweight bracket of the 1999 NCAA championships in State College, Pennsylvania. Branch, who wrestled at 142 pounds, became VMI's first All-American in 1994, when he took home fourth from the NCAA Championships, held at the University of North Carolina at Chapel Hill.
This article was first published on vmikeydets.com.